Whose The Best?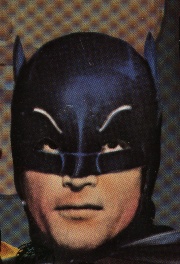 1. Adam West - Like Johnny Weismuller as Tarzan, Clayton Moore as The Lone Ranger and George Reeves as Superman, Adam West IS Batman!





And here's the rest...

2. Micheal Keaton - "Batman" and "Batman Returns". Good combination of campy Batman and Dark Knight.

3. George Clooney - A better Batman stuck in a not-as-good Batman movie.

4. Val Kilmer - A lessor Batman, lucky to be in a better movie.

5. Robert Lowery - "Serial Batman". What can you say? The technology just wasn't there in 1949.